Biography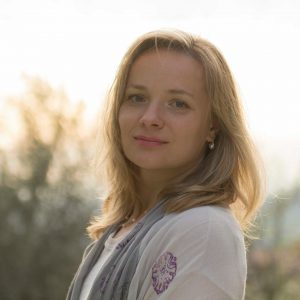 Hi! My name is Evgenia Rigaut. I am a photographer based in Brussels and specialising in Family and Architectural Photography.
Originally from Russia, I moved to Belgium (with my dog Dina) in 2007 to obtain a MBA diploma at Solvay. Years after – I am still here… A lot of great things have happened meanwhile: working for a multinational company, travelling around Europe, learning French and Dutch, finding new friends. And the most amazing of course was to meet my husband and having by now a family with 2 kids.
I have always loved to photograph but, only after having my own child, I have realised the true beauty and complexity of Family Photography. I then decided to turn this passion into my profession. That was in 2013, a remarkable step forward for me.
Almost at the same time I got the chance to start working as an exclusive photographer for a large Real Estate Agency in Brussels. That was the beginning of another fascinating path. Discovering new facades and interiors of different properties, and showing their value through my images.
You can find more illustrations about my work in the related Portfolios, and to discover further my style and personal adventures in my Blog. My contact details: click here.
Hope to see you soon, à bientôt, до скорых встреч!
Evgenia